Our intensive Spanish courses
It is always fun and interesting to learn or improve a language! So why not immerse yourself in the Spanish culture whilst picking up the lingo at the same time? Right now we offer intensive Spanish courses in Cadiz, Ibiza, Madrid, Málaga, Marbella, Salamanca, Seville, Tenerife, Buenos Aires, Córdoba, Tamarindo, Santo Domingo de Heredia and Santiago de Chile.
What is included in the language courses?
We offer 3 types of language courses: The intensive course is made up of 20 lessons per week, in some destinations we offer intensive courses with 25 lessons per week and the super intensive course which is made up of 20 lessons per week plus 5 lessons of cultural workshops and 5 conversation classes.
The intensive course will help to build your grammar and vocabulary knowledge in Spanish. It is really useful to get a basic understanding in the Spanish language. Different classes are held for all different abilities. Your Spanish skills will be determined at the beginning with a small test to make sure that you get the best teaching as possible. The super intensive course is designed for those who want to learn in a more social setting and get a deeper understanding of the Spanish culture and mentality.
During the cultural workshops and the conversation classes you will develop your understanding of different aspects of the Spanish culture and civilization. These extra classes will give you an insight into the Spanish gastronomy, dances like Salsa, Merengue and Flamenco; news, cinema, celebrities, literature and press. The tutor will use a wide range of material to help you develop your listening and speaking abilities.
All courses will be held in classes with a maximum of 10 students. Most classes have an average of 5 students. This helps to maximise your learning experience. You can enjoy high personal attention from the tutors, and they will help you throughout your language course. The workshop and conversation classes have a maximum of 14 students.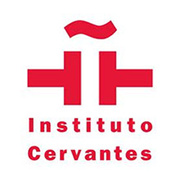 Alongside the language course, each school has a timetable of events for you to get in touch with the Spanish customs. These events like going to tapas bars, festivals, excursions and many other activities help you to practically use the Spanish you are learning. The timetable and events differ from city to city.
All our partner schools are accredited by the Spanish public Institute: Instituto de Cervantes